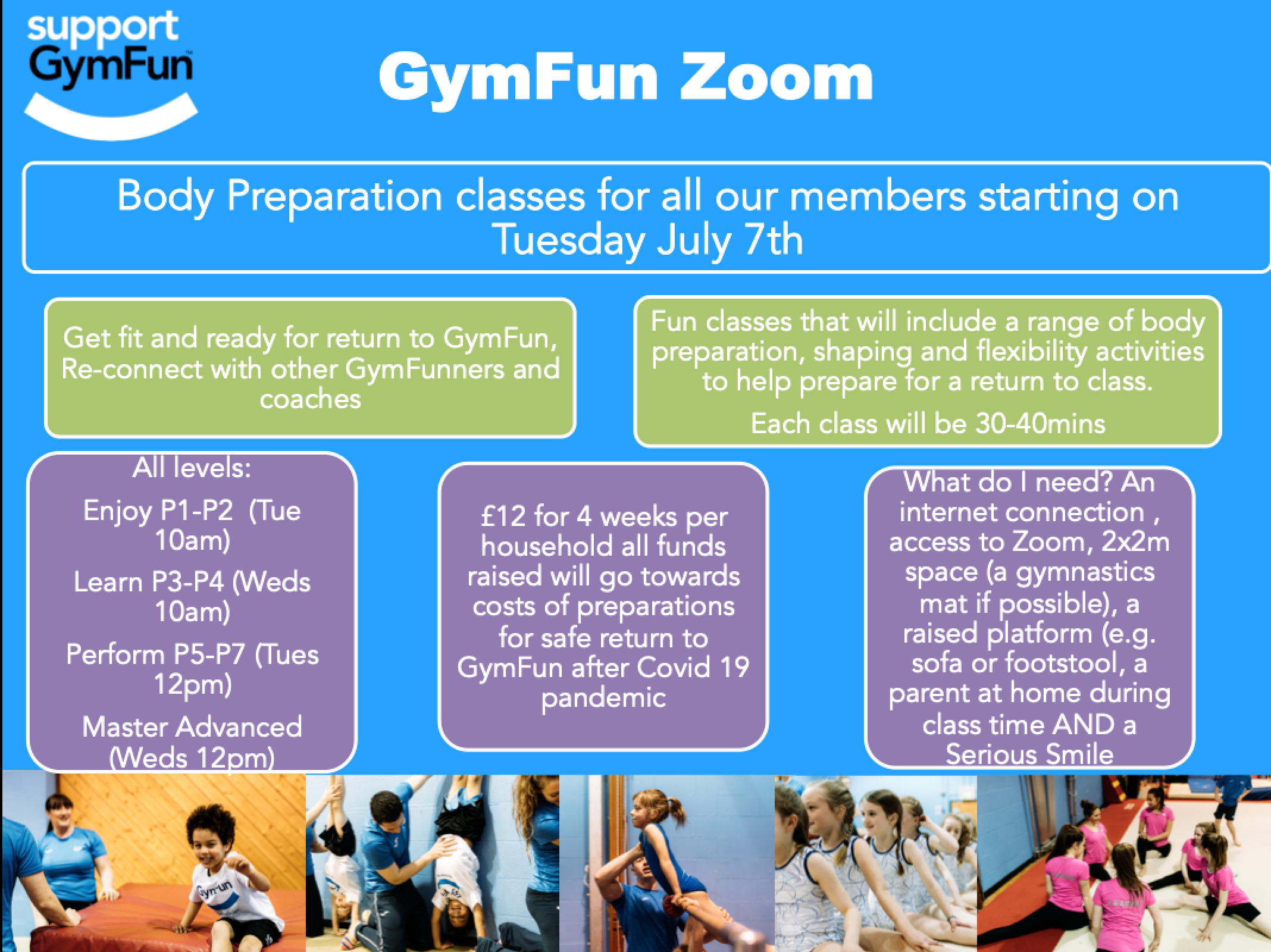 The Enjoy GymFun Zoom programme will focus on developing your GymFunner's physical play. Running, jumping, skipping, hopping and balancing activities will be included. Fundamental movement patterns will be a key theme in all classes. A storytelling format will ensure heaps of fun.
The Learn GymFUN Zoom programme is designed to follow a fun, interactive, development programme aimed to reintroduce and reinforce basic fundamental movement patterns. Gymfunners will be challenged to perform a range of body strength, flexibility and shaping activities in a series of progressive sessions.
Our more experienced Gymfunners understand the importance of physical preparation in gymnastics. These classes will be designed to challenge gymnasts to re-establish basic body condition and progress their strength and flexibility in readiness for a return to classes in September.