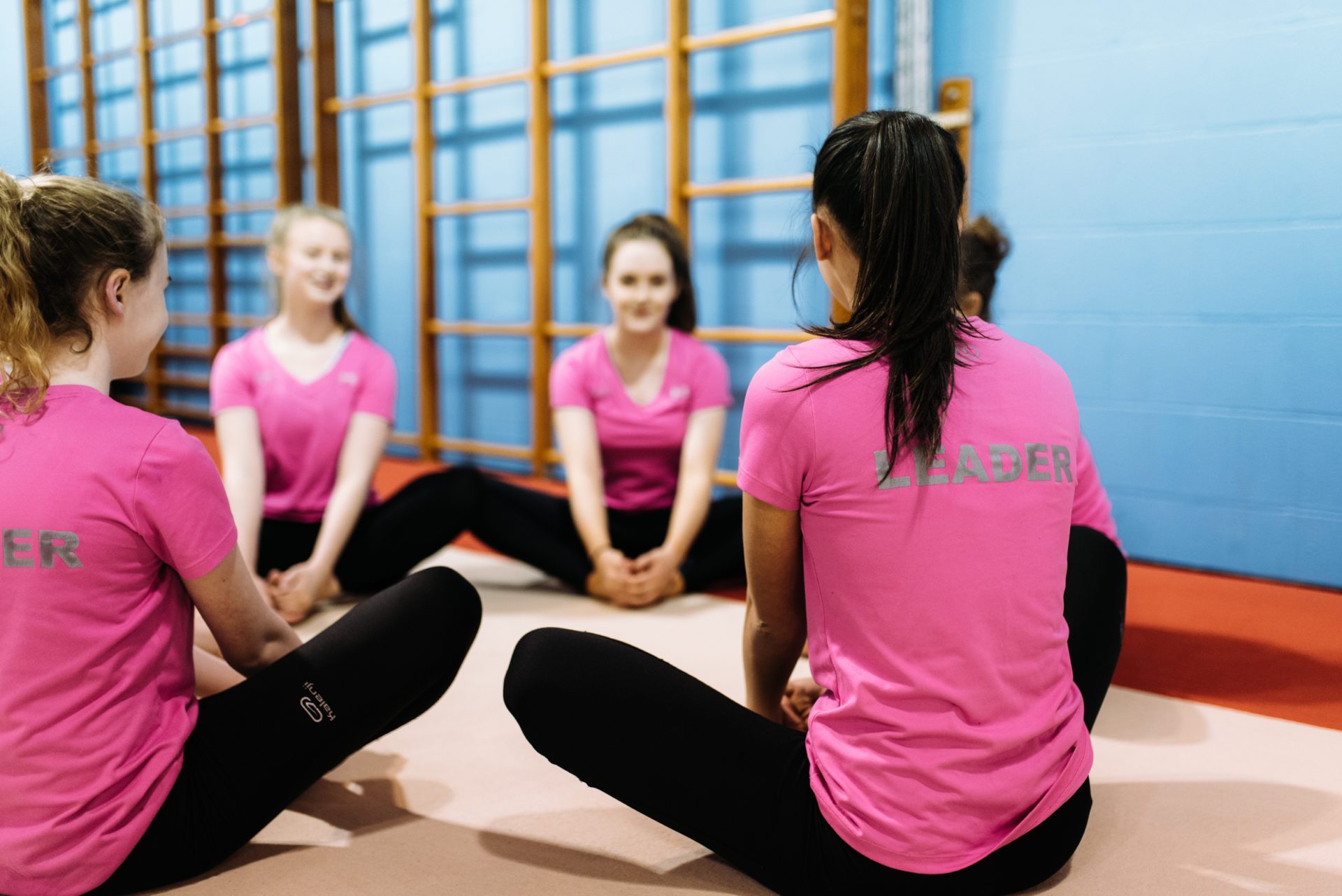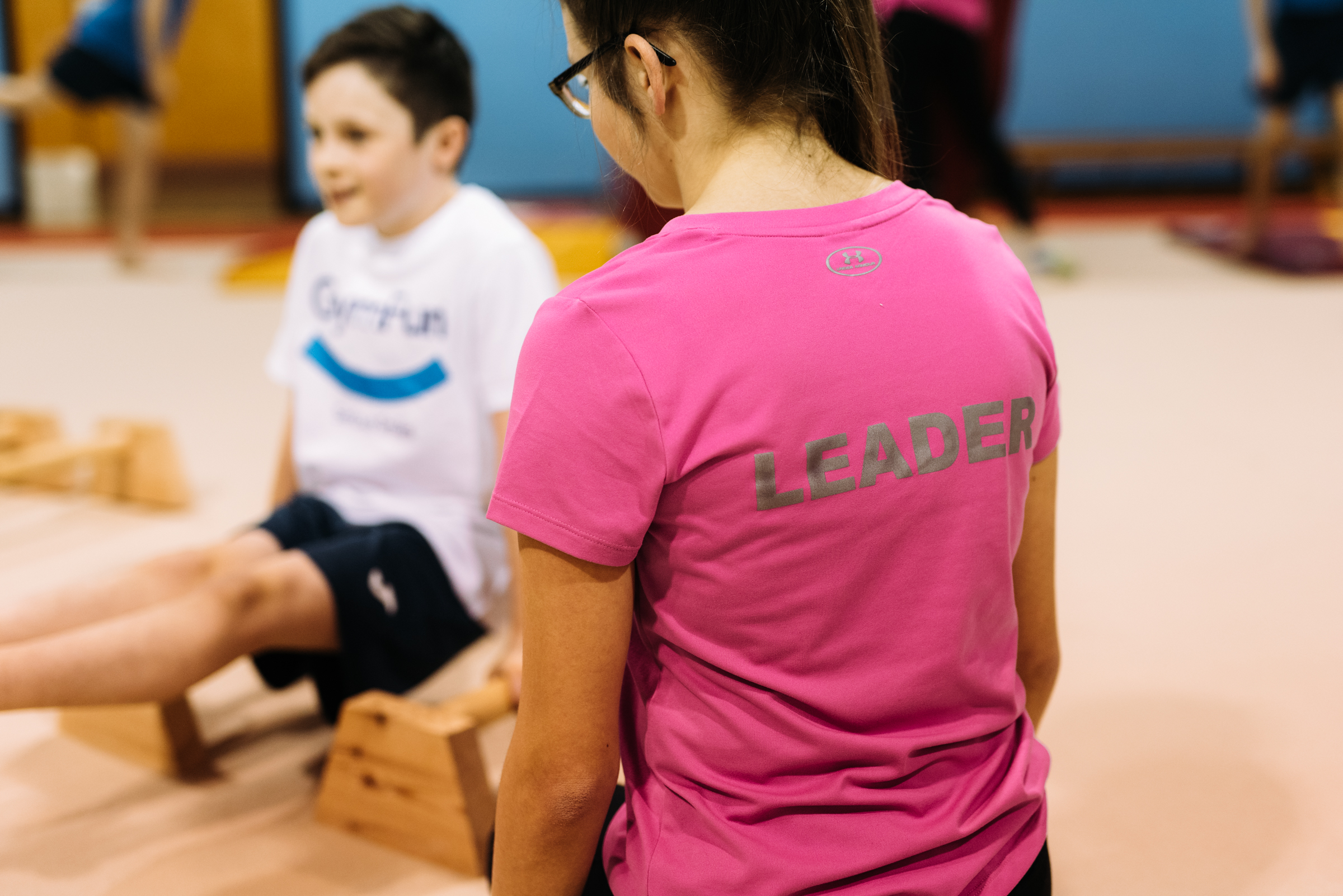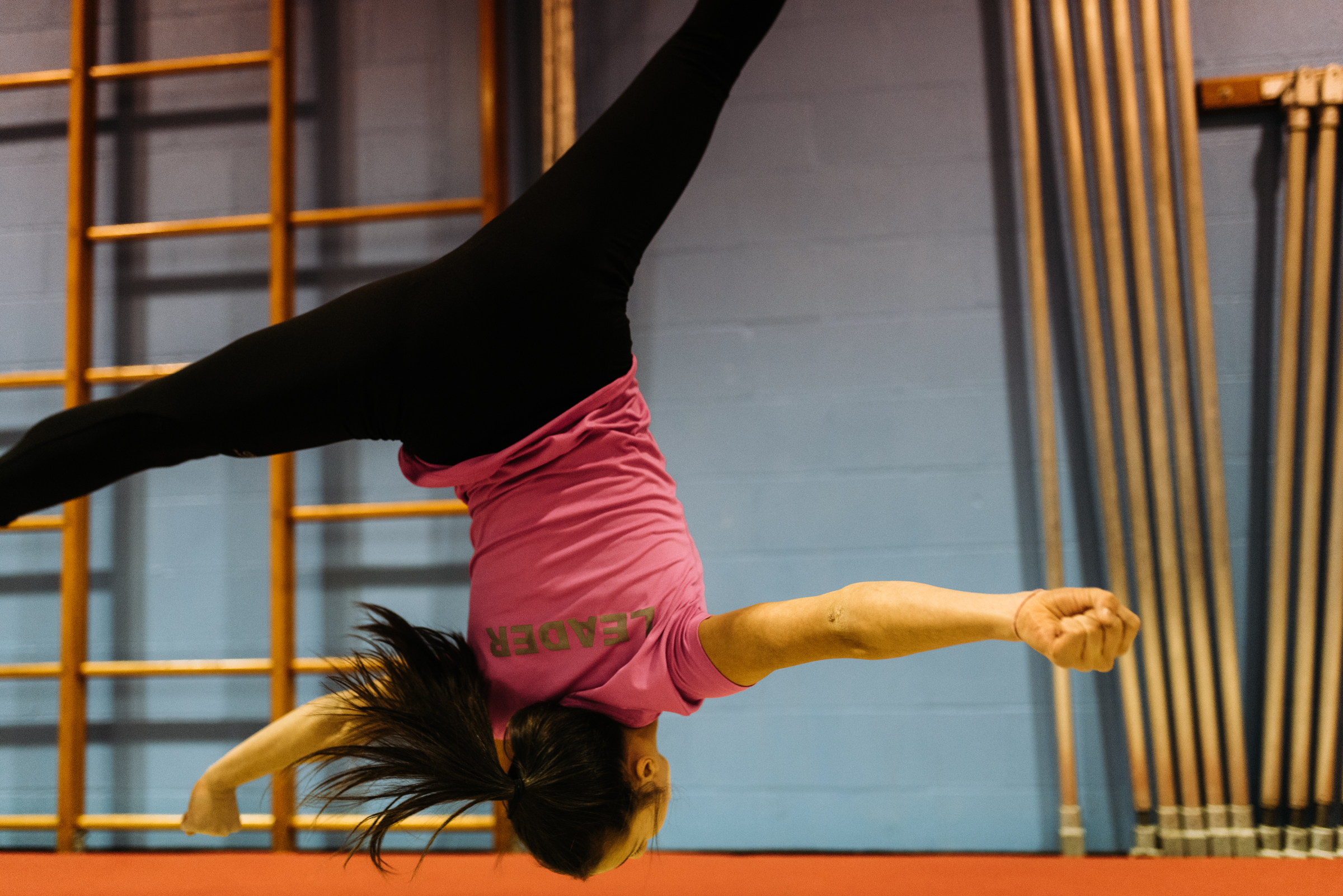 What is the Young Leaders Academy?
The GymFun Young Leaders Academy programme introduces our older members to the various volunteer and workforce roles and opportunities available within gymnastics.  We currently have over 20 young leaders in the Academy.  The programme is designed to help young leaders identify their strengths and to empower them to design their own learning.  It enables them to enjoy new responsibilities and encourages them to stay involved in the sport for longer.  All GymFunners in post-primary school are welcome to join our Leadership Academy and get involved in leader activities and events.
What do Young Leaders do?
Leaders meet once a month with our Young Leader Academy Director, Ellen Robinson.  Ellen is an undergraduate Sport and Exercise Science student at Ulster University and a Level 2 Gymnastics coach and mentor. In these monthly meetings the leaders plan and prepare their leadership activities and Ellen supports and monitors their progress and development.
Each week leaders assist in one gymnastics class, under the watchful eye of a qualified coach.   In these classes they help with class management and organisation, work with  younger GymFunners, who they can inspire and motivate while also developing basic coaching skills. Some of our older Leaders have already gone on to become fully qualified coaches themselves.
Young Leader Support, Reward and Recognition
Through a programme  of class assistance, education and training courses, event management (e.g. Gym Challenge) and fundraising activities our young leaders are  encouraged to complete five different 'topic's
MY Learning: Leaders are tasked with completing a number of different courses, both generic and sport specific.
MY Development: Leaders are tasked with identifying a mentor and learning from working alongside them.
MY Volunteering: Leaders are tasked with volunteering their time at events and meetings.
MY Future: Leaders are tasked with producing a development plan and working towards completing their goals.
MY Projects: Leaders are tasked with identifying appropriate needs, and running a project to add benefits to themselves and their club.
Their volunteering service is recognised and credited in our annual Club awards as well as through the Volunteer Now Millennium Volunteer Programme.
If you are interested in getting involved in the programme, please speak to Ellen or your Head Coach and they can get you signed up.